These 5 tips for traveling by RV, are going to be more relevant to the part-time RVer (and especially first time RVers) rather than a full-timer. 
When you're living on the road full-time, and you always have your whole life with you anyway, there's no packing that needs to be done ahead of time.
So before you get too excited and head off on your RV trip, these 5 tips will help you to plan out your trip and make the most of the time that you have away.
1.  Map Out Your Travel Route
Of course, the first step in planning your RV travel, is to decide where you want to go!
By planning out a route map, you can determine how long you'll be spending in each location and this will inform more decisions about your trip.
Things like which roads or highways you will take (and whether there are any height or weight restrictions on those roads), attractions along the way, where you will stay each night and how far you will drive each day.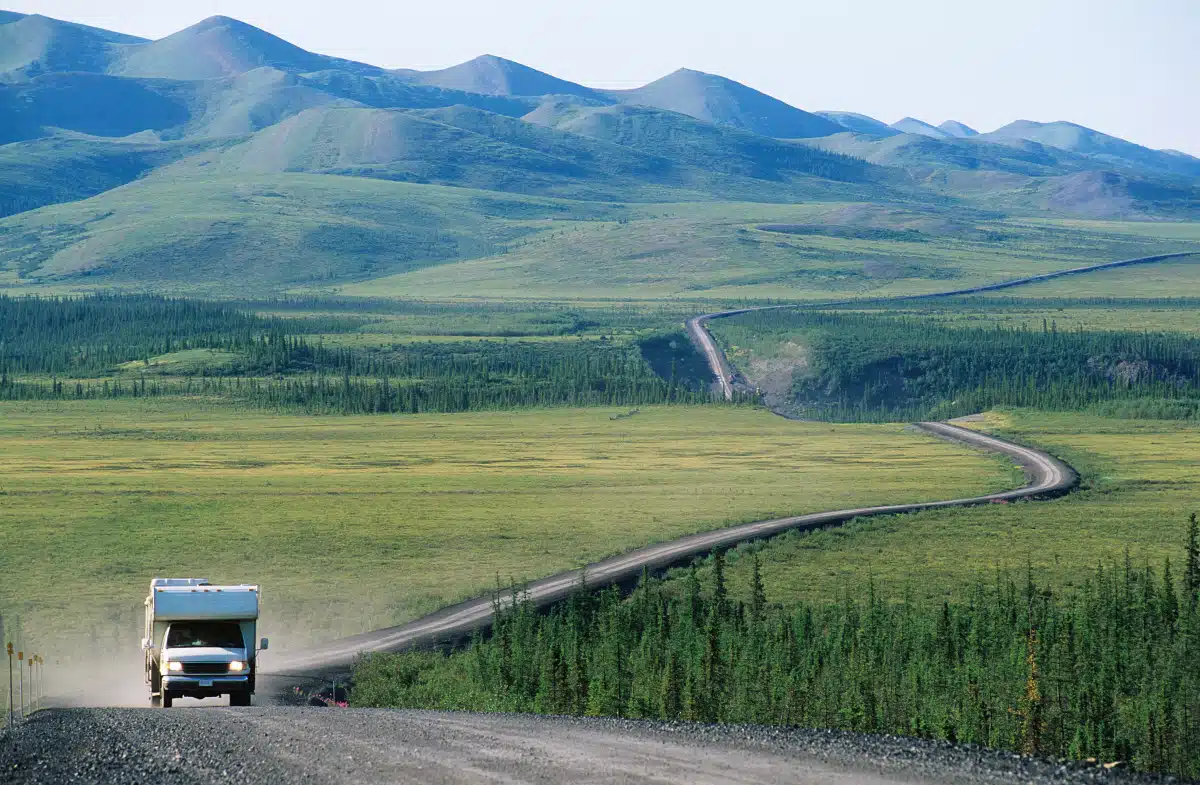 2.  Research activities and attractions in the area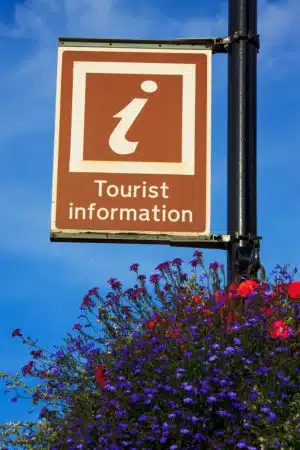 Now that you know where you're going and your travel route, it's time to do some research about the areas that you'll be visiting and any special attractions or activities that you'll want to check out.
We certainly wouldn't rule out spontaneity, but at least know what are attractions are in the area so you can decide what you'd like to do each day.
Virtually all of your research can be done online, with maybe a phone call to specific businesses, parks or attractions to confirm opening hours and costs.
While you'll have a general idea of what attractions are in the area, I always find it helpful to stop at the Tourist Information Center to get the latest information about attractions, tours and sightseeing.
3.  Stock up on food and activities
When traveling by RV,  I like to shop in the towns and regions that I visit in order to support the local communities, but it's important to make sure you've got the basic food necessities stocked up in your kitchen; things like spices, flour, oil and tinned food.
But don't forget the family activities as well. Things like your hiking shoes, bathing suit, board games for the evenings, fire starters, books, or your current craft project.
Remember that you may not have TV reception or cell signal, so pack some of your favorite DVDs too.  
4. Pack ahead of time
I get so excited about RV travel, that my problem isn't leaving the packing until too late… but starting waaaay too early!
But for those of you that aren't as crazy as me, I do recommend getting your RV packed up and ready to roll out ahead of time.
There are things that you can leave permanently in your RV that will make packing for your RV trip so much easier.
You can have things like a set of all your toiletries in the bathroom, linen and bedding packed away in their cabinets, and a set of kitchenware, spices and staple pantry ingredients, and a set of cleaning products that are specifically for the RV.
The great thing about having these things already in the RV permanently, is that you can set up how you're going to store and organize all these items into their small spaces.
We've written a post if you would like some help: Organizing your RV kitchen cabinets and drawers.
And if you would like some ideas for organizing your RV bathroom, you can find that post here: RV & Small Bathroom Storage Ideas
A few days before departure, you can ensure the propane tank is filled up, the water tank is flushed out and filled up, and you have enough toilet chemicals for the trip.
A bit closer to departure day (like the day before) you can do a grocery shop for fresh food and fill up the RV or tow vehicle.
And don't forget any pet food!
All you that's left to do now is pack any clothes, electronics or other items that you're going to take with you, and on the day of departure, drive out of the driveway!
I find that an RV packing check list is extremely helpful in packing up the RV. It ensures that nothing important gets forgotten!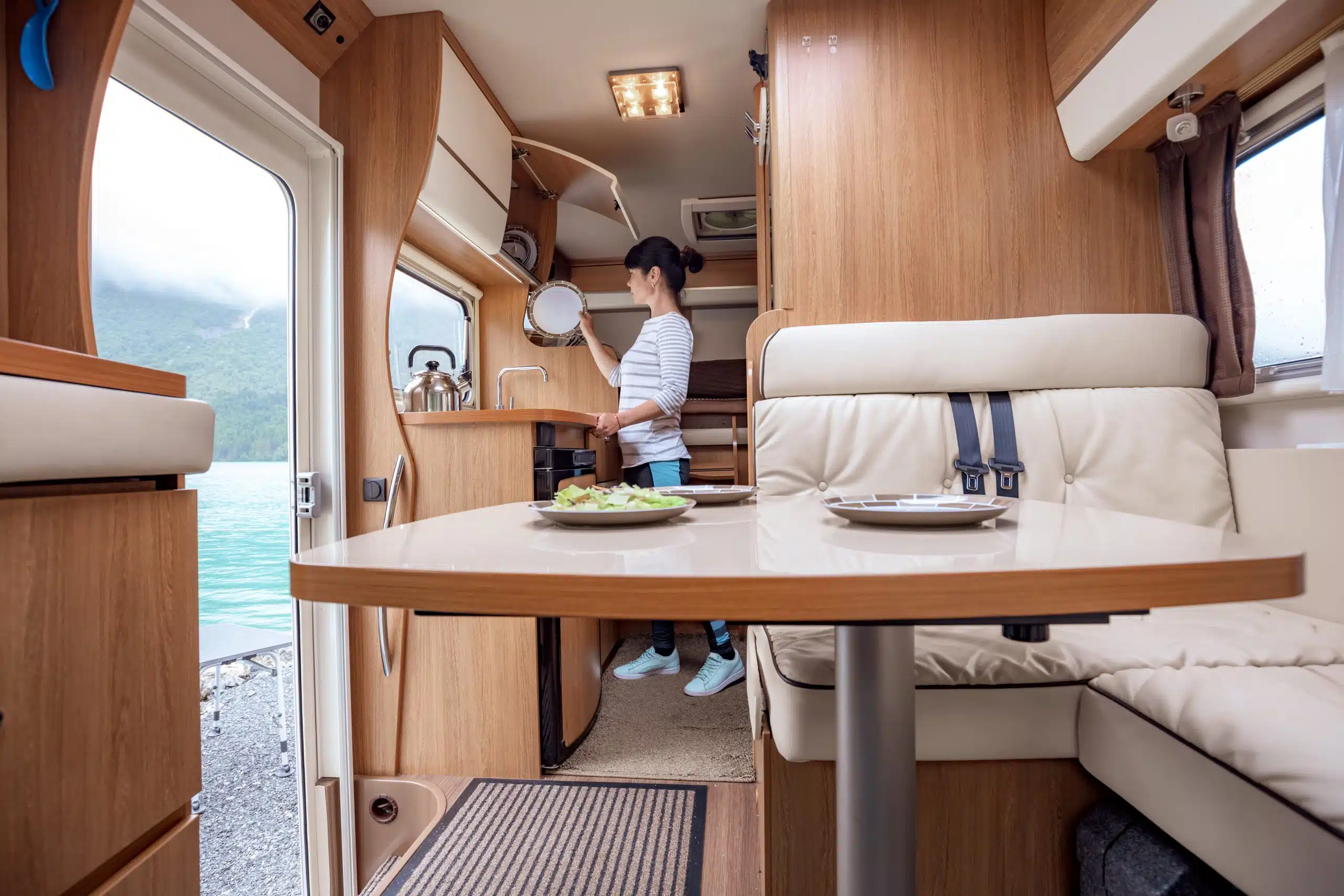 5.  Safety first when traveling by RV
Ultimately, all your planning for your RV trip, like establishing your route, stocking up on food and making sure you have everything you need with you, is about your safety while RVing (and comfort, of course).
By having your route planned, you can leave your itinerary with a family member, making sure you have enough food and water onboard means that you won't have to make any unplanned stops along the way, and it ensures that you have everything you need with you.
Now, all that's left to do, is hit the road, soak up the scenery, reconnect with your travel companions and enjoy all the benefits of traveling by RV.