Here in Australia we don't call it boondocking, we usually call it free camping, but it's the same thing; setting up camp for a night or more, with no facilities like power or water, and for free.
You may have heard these other words used to describe boon docking:
wild camping, dispersed camping, dry camping, off the cord, freedom camping (that's what we call it in NZ)
In this post I'm going to tell you about our experiences boondocking, and why we didn't do it sooner. My hope is that you'll learn from our mistakes, and you'll be able to make the most of boondocking as soon as possible.
Why would anyone want to go boon docking?
Well, there are two core reasons why people would want to go boondocking, rather than staying in an RV park.
And they're pretty big reasons…
It's free
and
It's away from lots of other people.
Now, you may not get both of those every time that you boondock, but more often than not, you're aiming for at least one. Free, or away from people (and hopefully in a beautiful spot).
Free
Sometimes it may not be free… like when you stay on the grounds of a business like a winery or pub. It's free for you to stay there, but the expectation is that you purchase some goods from the business. I'm cool with that, I'll happily buy some bottles of wine, or a meal, to support the business that's allowing me to camp on their property for free.
Away from other people
Sometimes it's not always possible to be away from lots of other people. For example, staying in a Walmart carpark for the night may just be more convenient (it's a stopover on the way to somewhere else) or the priority is to get free camping, rather than scenic camping.
So why didn't we go boondocking sooner?
When we first started out on our road trip around Australia, we were travelling in a camper trailer / tent trailer.
It was a great little unit for getting to lots of remote places, down some pretty bad roads, but it wasn't ideal (at all) for boondocking. 
Here's why: 
Not Being Self-Contained
In order to go boondocking, you really need to be totally self- contained. By self-contained I mean that you are not reliant on any services being provided wherever you are camping. This includes not needing a toilet, a shower, water, power or waste removal.
While we had the water, power and waste sorted out, the big one for us was:
A Toilet
You know this had to be number one, right? While many boondocking sites here in Australia do have toilet facilities (even if it's just a pit toilet or portaloo), most didn't have any bathrooms at all.
Our camper trailer didn't have a toilet, and our current caravan doesn't either; which is pretty common for old caravans in Australia. But we now carry a portapotti (chemical toilet) or 'go bush'/ use the bathroom in the woods.
 'Going bush'
Some campsites don't offer much in the way of bushes, for 'going bush'. So if there are other campers around, us ladies may find that the only time to discreetly pee, is at night. That couple of hours between arriving and nightfall is usually the busiest with set-up and cooking dinner and settling down for a wine or two… none of which is remotely pleasant if you're busting to go pee.
Digging a hole
And then of course there's those times when you need to take a spade with you… if you know what I mean… uh, if you don't, I mean number twos, poos!
But, unless you're really bush, more often than not, this option is not really an option. I mean, if you're at a rest stop along the side of a busy highway, the spade option is not really appropriate. Am I right?
Generally, the 'going bush' option is really only appropriate, when you're in the bush.
A note on toilet paper
Anyone that's made their home for a night or two in a free camp here in Australia, will know that toilet paper strewn across the camp can be a pretty common sight. The more popular the camp, the more toilet paper. It's gross and totally unacceptable, what's worse, is that it's sooo freaking easy to avoid.
If you're going to the bathroom in the woods, dig a hole. Dig the hole deep enough so that little critters can't dig it up again. Do your business in there and cover it up well. Take your toilet paper with you and put it in your trash.
It really is easy so it blows my mind that so many people can't do that. Please, please dispose of your toilet paper responsibly!
I hope my fellow RVers in other countries don't have this same problem.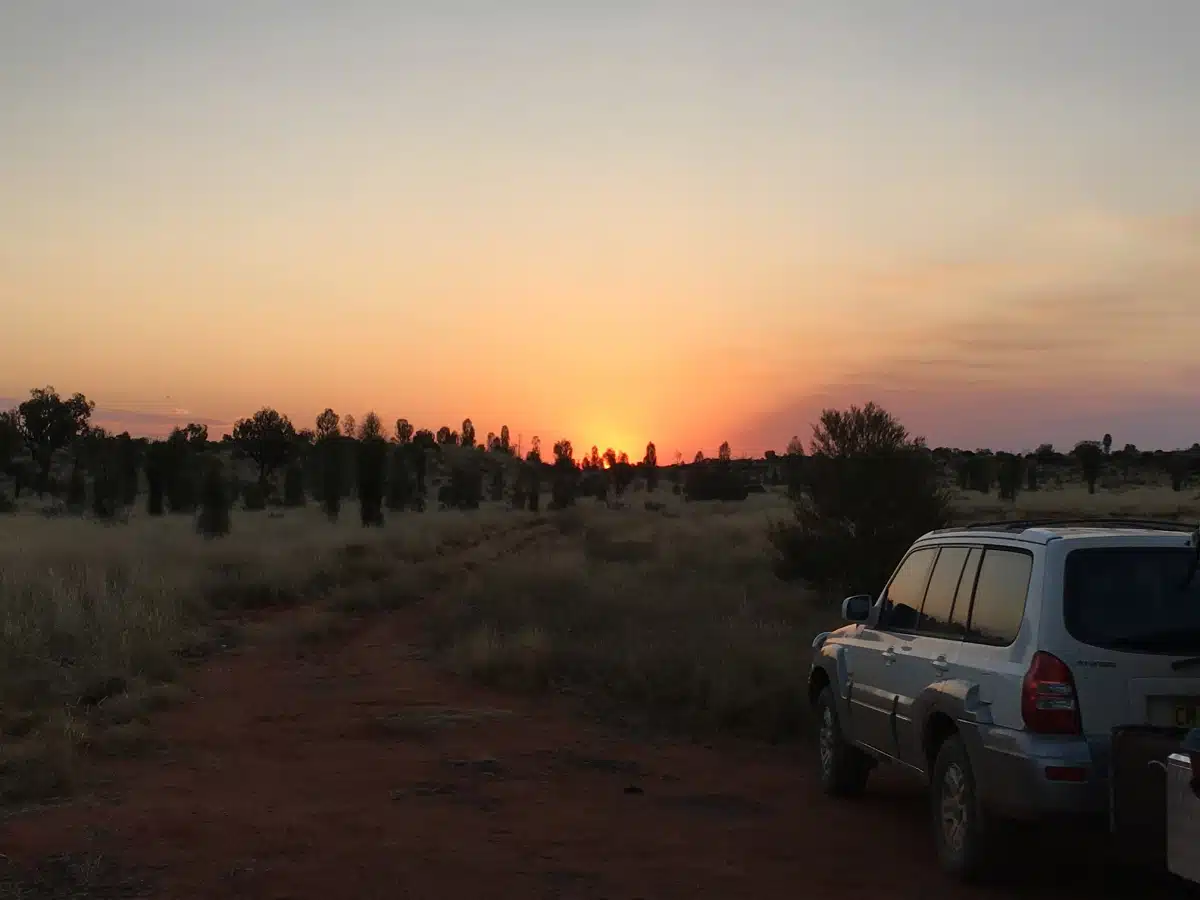 Not Enough Battery Power
We've had ongoing dramas with keeping our batteries charged up enough to power our refridgerator and often that would stop us from boondocking. If we had a fridge full of fresh veges and meat in the freezer, then we would opt for a powered site rather than risk having to turn the fridge off, or draining our batteries and ruining them.
It's been a bit of a pain, but we've learnt some good lessons (i.e. don't buy a big fridge/freezer unless you have plenty of batteries and good charging from your car and solar.)
Not Being Able to Find Boondocking Spots
Especially in tourist hot spots
Following the main tourist highway up the east coast from Sydney to Cairns is not exactly conducive to finding free camping spots! We had to go inland in order to find boondocking spots, but we really wanted to drive up the coast.
Now that we've done it, any further trips on the east coast will be inland where I know there are a lot more free and cheap camping options available.
I don't know what the boondocking situation is like in your country, but I wouldn't be surprised if it's the same for you. It's harder to find boondocking spots in really touristy areas.
Just keep that in mind when planning your itinerary.
Too Far From Anywhere
Especially if it's only appropriate for an overnight
Many of the free camps we saw, particularly in rest stops on the side of the road, were in a location that would really only be suitable for an overnight stop.
For example, we didn't want to stop at a rest area that was one hour away from the town that we intended to stay in for the next couple of days to explore the area anyway. Sometimes it just made more sense for us to stay in town at the RV park, than have to drive in every day.
Worried About Security
This was a tough one for us. Being in camper trailer at the time, the security was not very high.
You can (and should) do things to keep things as secure as possible. Such as have a wheel clamp or tow ball lock on a trailer RV. And secure anything valuable to the trailer, like the solar panel.
We did what we could. We kept the portable fridge in the back of the car (so that goes with us everywhere anyway), we'd take all our electronics with us and we'd leave the rest and hope for the best.
If our site was to be robbed they'd get food, clothes, camp chairs, and bedding. The only things of value (other than the camper trailer itself) that we'd leave at a site was the solar panel and batteries, but if we're boondocking we need all the solar we can get, so the panel is staying out in the sun and feeding those babies.
Embarrassment
That we had a tent when everyone else was in a fully self-contained RV
In some of the free camps that we checked out, I felt too embarrassed setting up our tent when everyone else at the free camp was in either a travel trailer or a motorhome.
Sometimes I felt like we were the poor cousins next to these fancy rigs. I would be looking to see if there were other camper trailers or tents, and if there weren't I'd just assume we must be doing something wrong .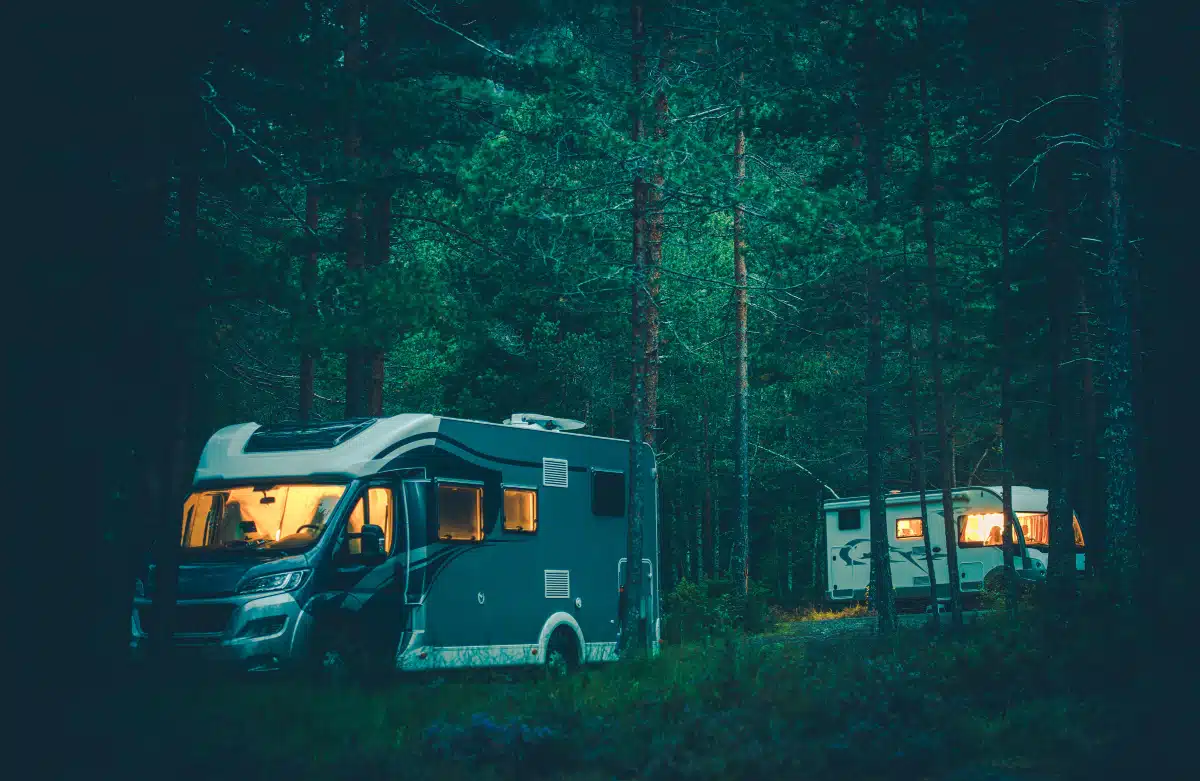 So what can you do?
We think boondocking is great way of camping and we love how you're able to get away from the crowds and camp in some of the most beautiful locations around the country.
These are our tips for overcoming any hesitancy you may have around boondocking.
Be self-sufficient – when buying your RV, have a think about how you want to use it. If you're going to stay solely in RV parks with full hookups, you don't need to worry about power, tank sizes or anything. But if you think you'd like to make the most of boondocking opportunities, then do some research on power (batteries, solar, generator), and your fresh, grey and black water tank sizes.
Planning – I'm actually, usually, a really good and thorough planner. But for this trip I didn't want to pre-plan too much; you know, I didn't want to take away from the freedom and spontaneity of this road trip. But I think that if we'd planned a little better we could have found boondocking camps further inland and done more sightseeing around those areas.
Make sure your set-up is secure – well, as secure as it can be. Take precautions like: securing the high value items, not leaving your site for too long, being mindful of the 'tone' of the area you're in or traveling with others.
And stop worrying! – This last one is for anyone else who's a worry wart, like me. Don't feel embarrassed if you're the only small camper in a sea of fancy Class A's .
Stop worrying about what other people think (or more likely, what you think they're thinking) and just get in there, set up your site and relax.
I know this goes without saying… but make sure you obey all local rules and regulations, and be respectful of the neighbours and any fellow travellers.
I really hope that you don't have the same hang-ups about boondocking that I did. I'm not gonna beat myself up over the fact that we missed lots of boondocking opportunities, I'm just going to learn from it.
My intention in writing about these hangups we had in getting used to boondocking, is that you'll be able to plan your own trip a little bit better, and that maybe your mindset is in a better place to start boon docking a lot quicker than we did.
If you have any questions or helpful comments about your own boondocking experiences, please hit us up in the comments below.
Pin this article for later…