Small Fiberglass Travel Trailers
QUICK SIDE NOTE: Save yourself hundreds of hours of research and download The RV Master List of every single RV model in the US, including links to the manufacturers websites.
Do you love the idea of traveling in an RV, but are determined to keep it as small and light as possible in order to go wherever you want? 
With a small towable RV you may be able to use your current vehicle to tow it, and store it at home when not in use.
One type of travel trailer that keeps coming up on my radar, is fiberglass travel trailers. They fit the small and light criteria, but they also have that basic requirement (of mine) of having a bathroom (toilet and shower) onboard.
Today, we're going to look at these small fiberglass travel trailers and see what all the fuss is about!
Travel trailers are generally made from 3 different materials, wood, aluminium or fiberglass. 
There are lots of RVs that have fiberglass siding, or a composite fiberglass material, but I'm particularly looking at campers that are made from molded fiberglass.
We've already looked at quite a few small RVs; check them out here: Small RVs
Benefits of a small fiberglass RV
The benefits of fiberglass over other materials is that it is that it has less places where a leak can form. Many RVs will spring a leak in a seam, like where the roof meets the walls. But in a fiberglass trailer the walls and roof are one piece, so there's no joins.
Fiberglass campers have good insulation properties and are lightweight which makes them a good option for towing behind a car or SUV.
So let's have a look at what fiberglass travel trailers are available on the market now…
Small fiberglass travel trailer brands
North American fiberglass RV manufacturers
Scamp Lightweight Travel Trailers
Scamp is well known for their range of small fiberglass travel trailers; not least because of their distinctive look. That familiar egg shape and cream colored exterior makes them instantly recognisable.
They've been going since the early 70's and make travel trailers and fifth wheels in 13' – 19' lengths.
The smallest in their range is the 13', and in that tiny space they still manage to fit a bathroom.
It's not the prettiest decor, but it's certainly a functional space.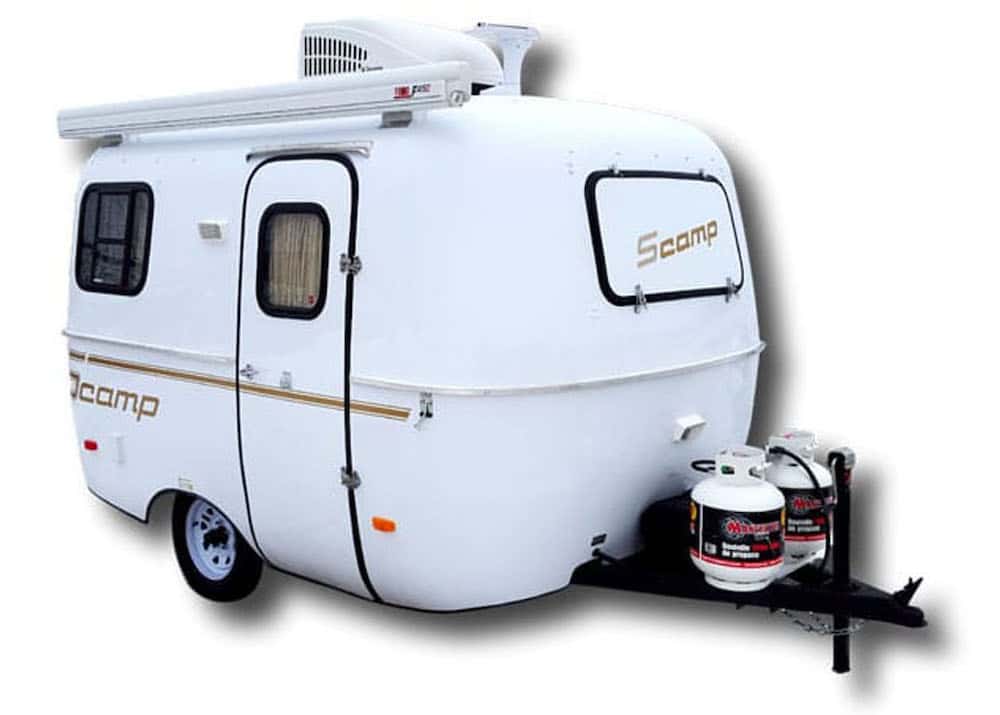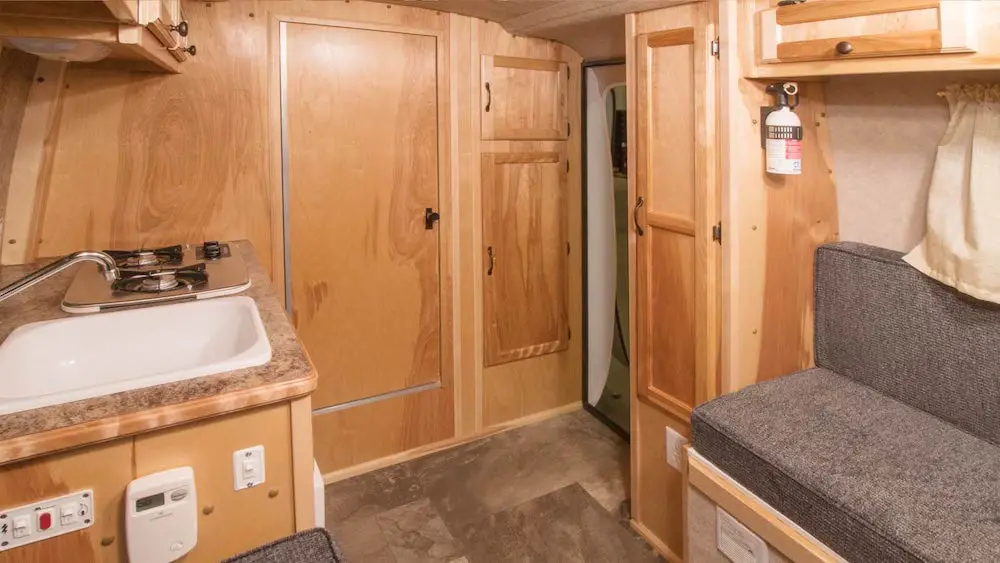 Oliver Travel Trailers
Oliver Travel Trailers have just two models that they manufacture, the Legacy Elite at 18'5" and the Legacy Elite II at 23'6".
Still a small (and light) rig, but big enough to be very comfortable. And the decor is much more appealing too!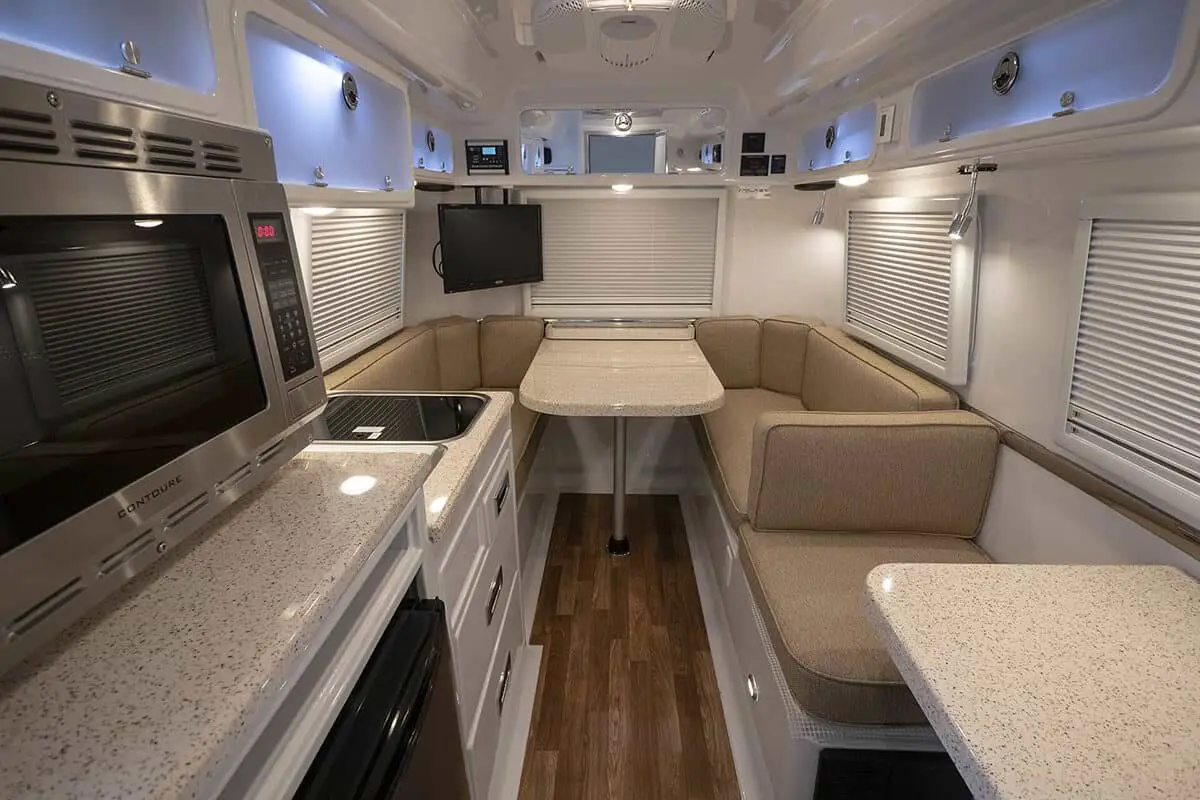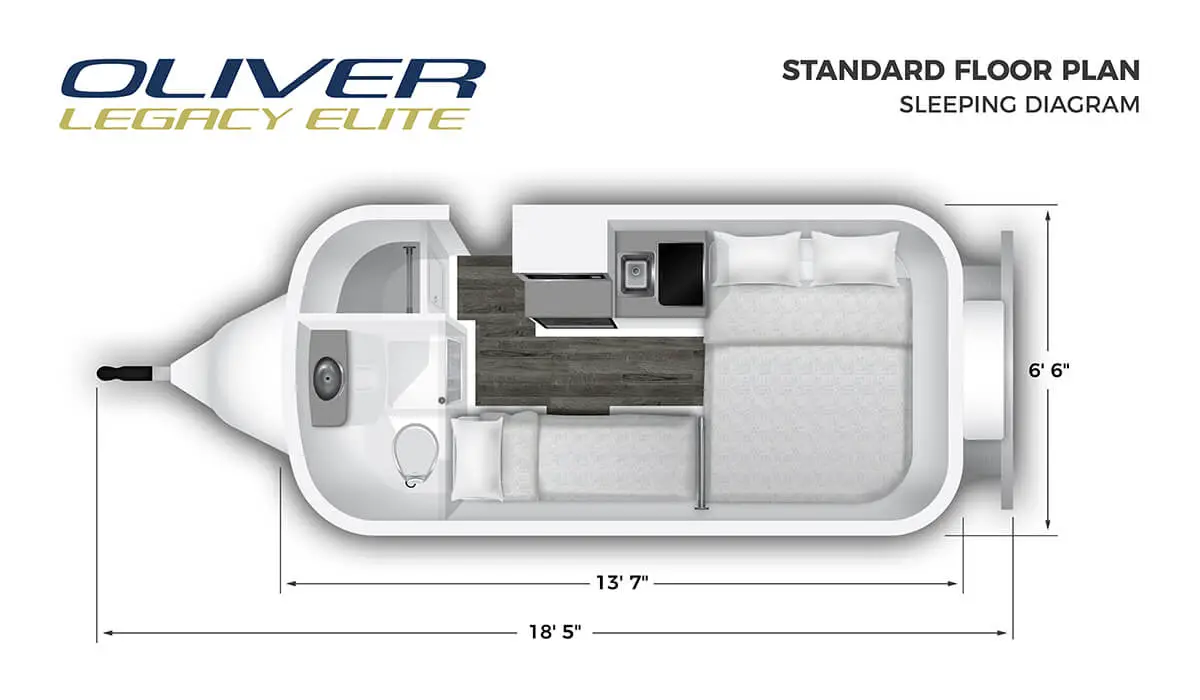 Escape Trailers
Escape trailers has a slow and steady start into manufacturing their fiberglass travel trailers and fifth wheels, but now they have 6 models in their range, starting at 17'8", up to 21'2".
They've got a 23'9" model in the production line now, but yet to be released.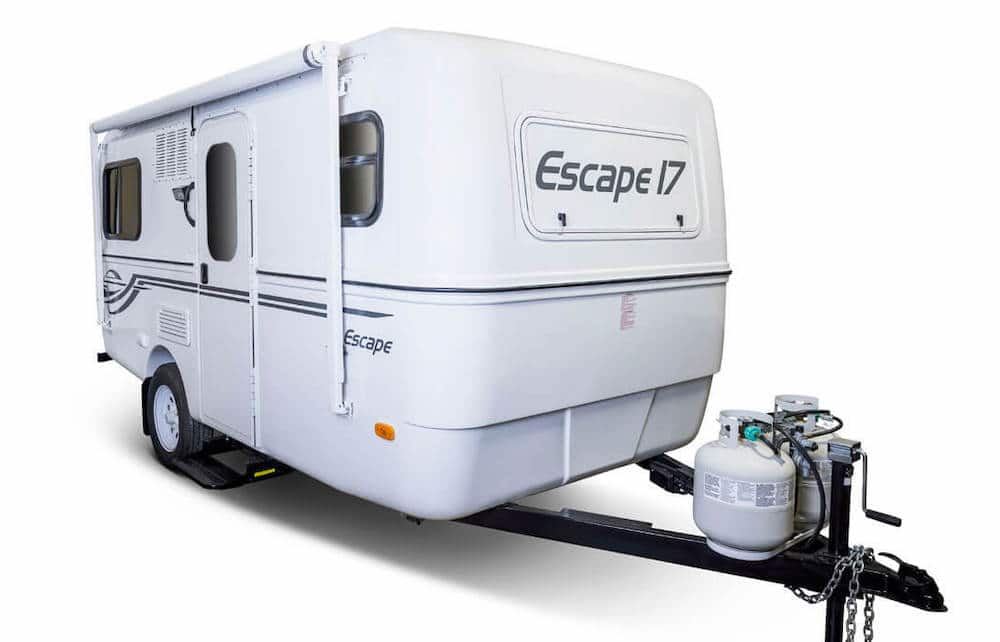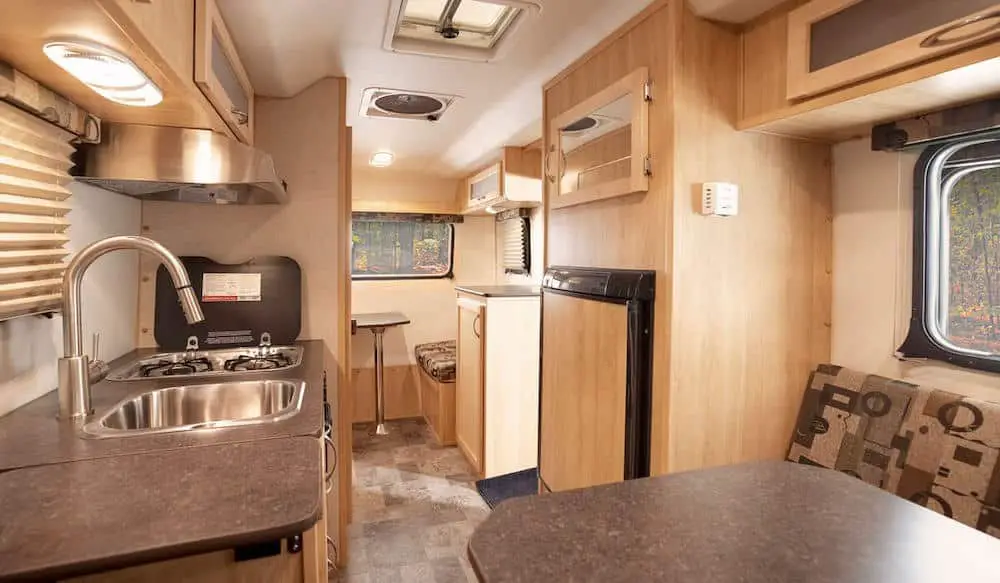 Airstream Nest
Unfortunately, Airstream have decided to stop manufacturing their only fiberglass travel trailer. In a departure from their iconic aluminium silver bullet, the Nest is small and lightweight, but still has that stamp of design flair and quality workmanship that Airstream is renowned for.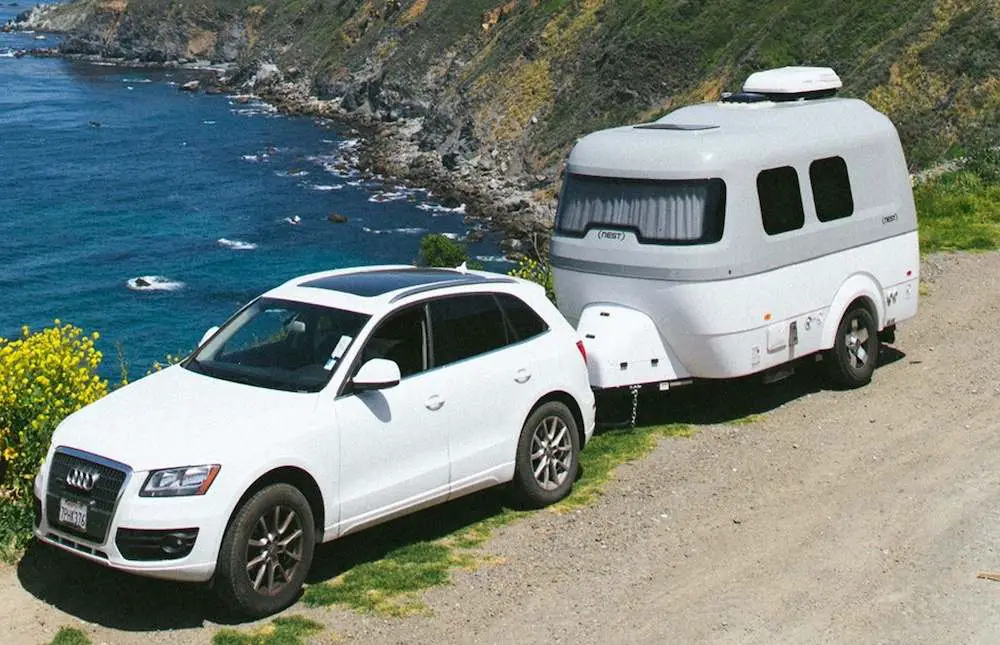 Bigfoot RV Fiberglass Campers
The 2500 series of fiberglass travel trailers by Bigfoot RV offer everything from 17'5" up to 25'6" campers.
The pictures below are of the 25B175FB which is their smallest one.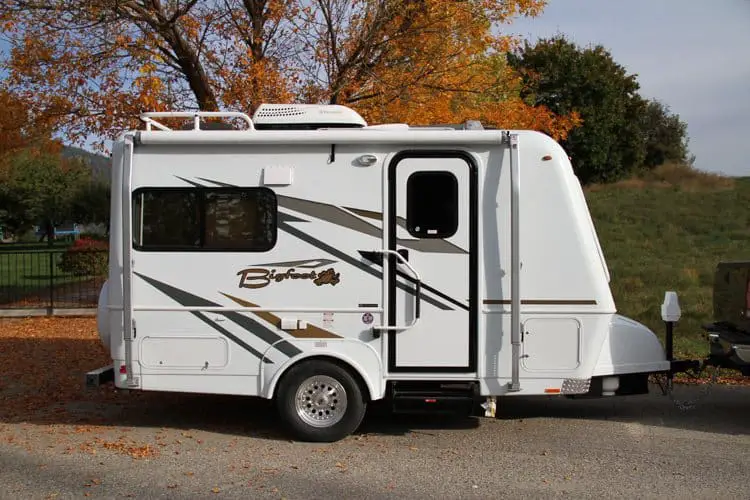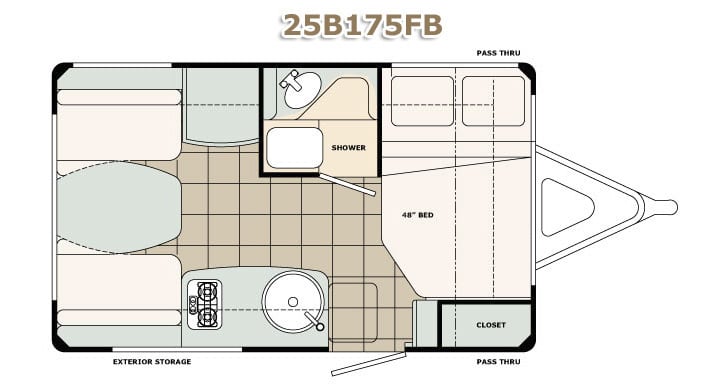 Armadillo Trailers
Armadillo just has two models on offer; their signature 'Armadillo' model is just 13'6" but doesn't have a bathroom.
But their 'Backpack' model is just 4" longer and one of the layout options includes a bathroom.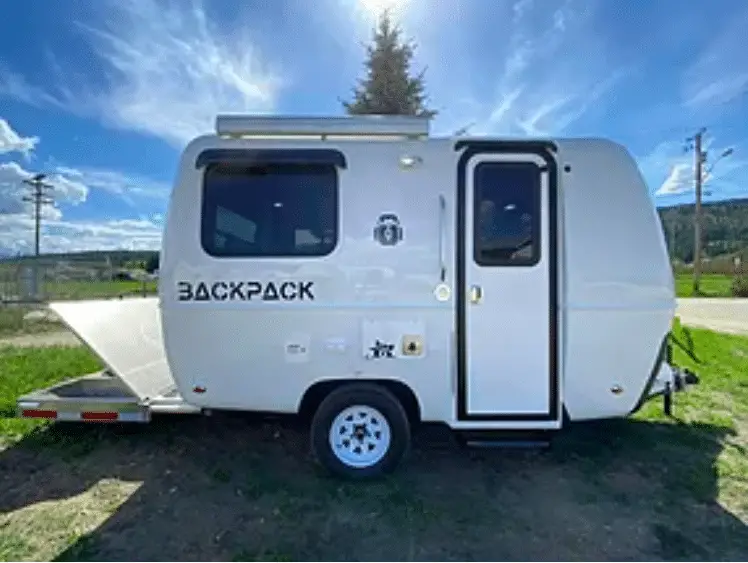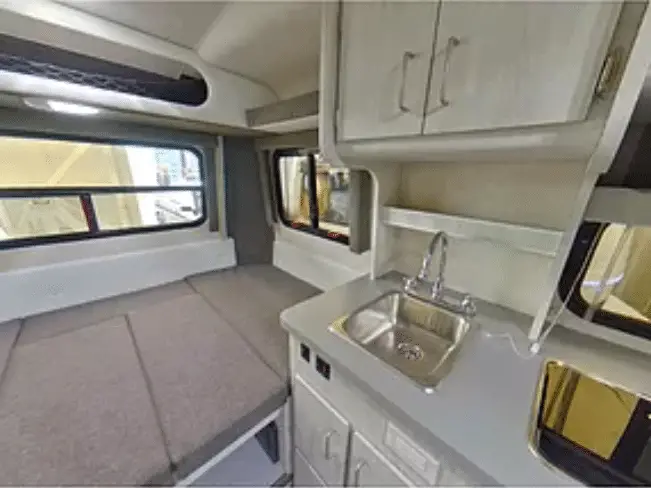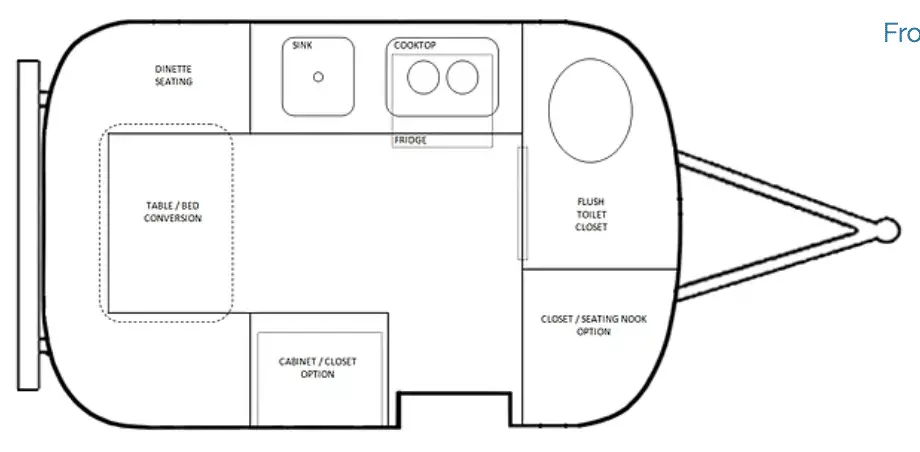 Casita Travel Trailers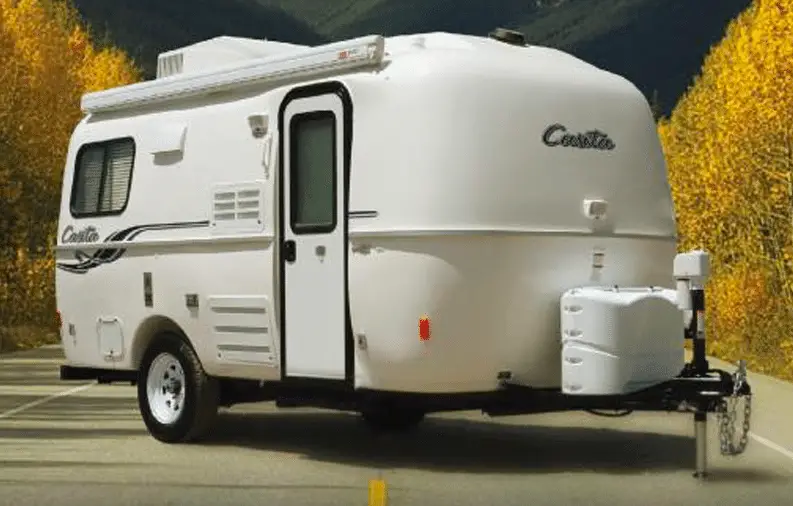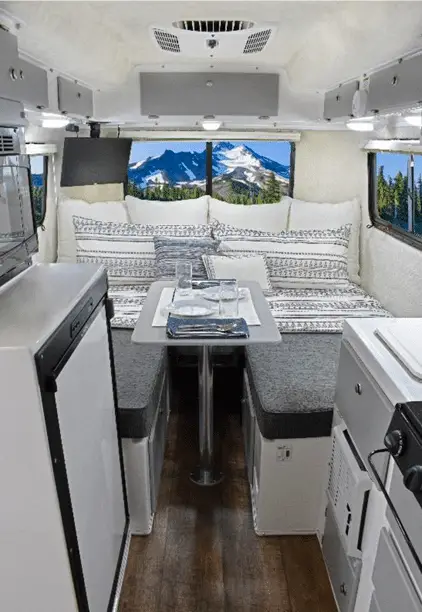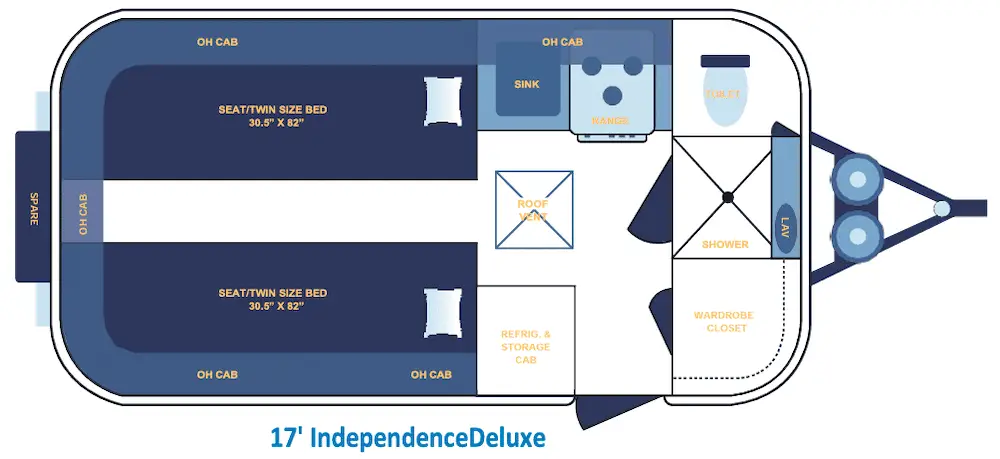 Note: If you're outside of the continental United States you won't be able to view the Casita website.
I couldn't (I'm in Australia), so just email them at Phoneroom@casitatraveltrailers.com or message them on Facebook  and they'll send you a brochure.
European fibreglass caravan manufacturers
Barefoot Caravans
These cute little British fibreglass campers contain a comfortable and stylish holiday home on wheels, in a tiny, almost 13' camper.
They have very recently teamed up with nuCamp, so you'll be able to see an American version in the near future. nucamprv.com/barefoot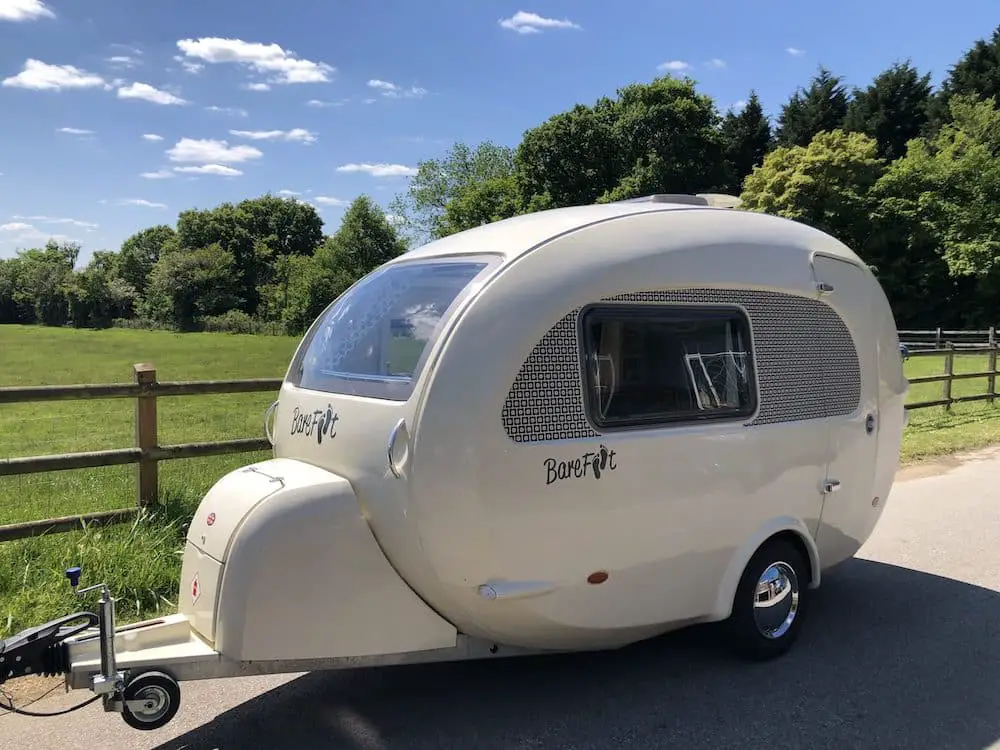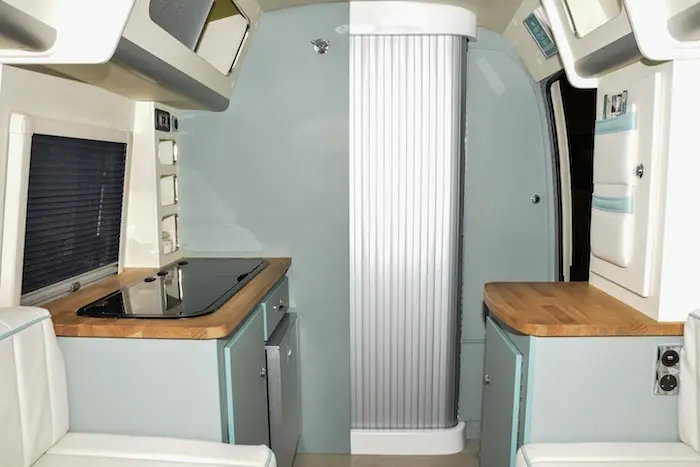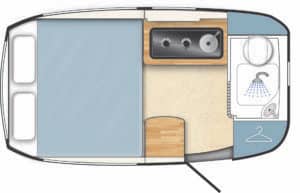 Freedom Caravans
These Freedom caravans aren't the one or two piece molded shell like all the other campers shown here, but it's made up of 6 fibreglass panels which are then clamped together and every joint is then fiberglassed to create a one-piece shell.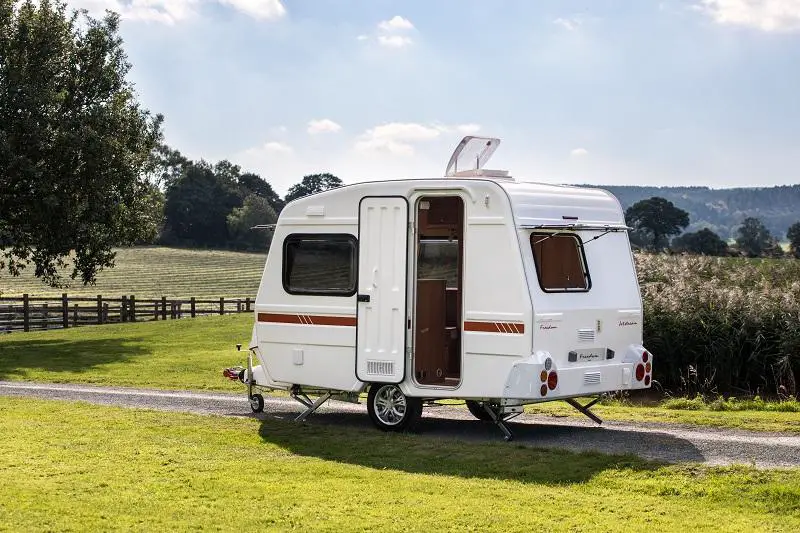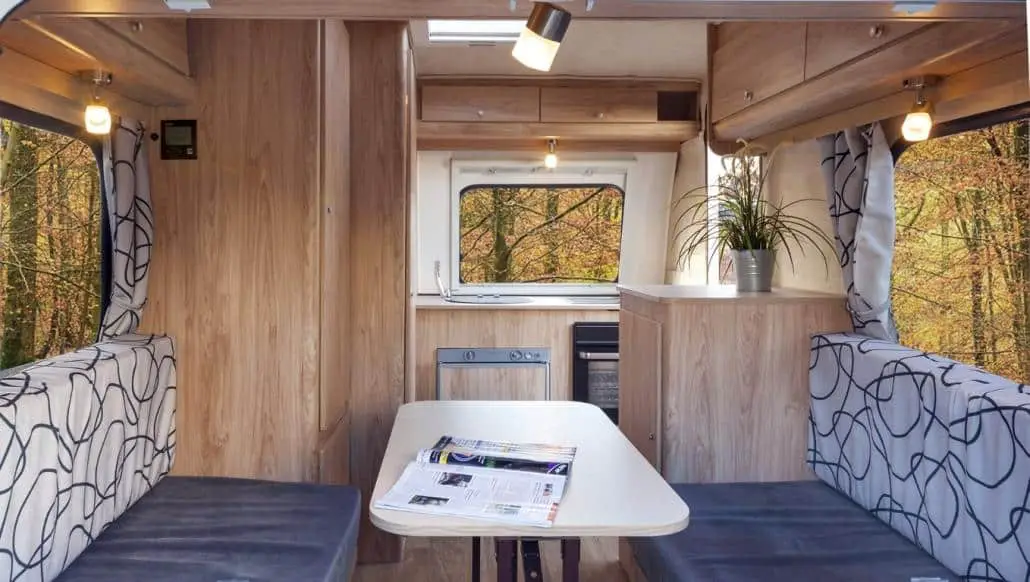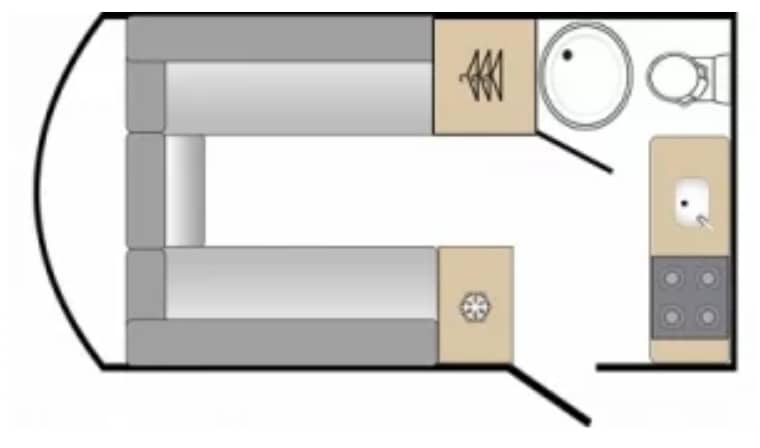 Wingamm
Wingamm are an Italian RV manufacturer that produce motorhomes and caravans. They've got a small, yet stylish 'Rookie' that is their smallest caravan at 16'4", or the RookieL which is 19'6".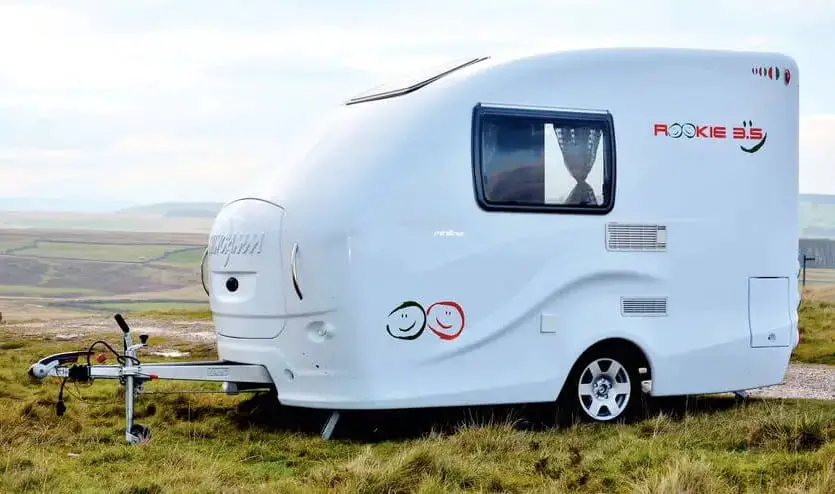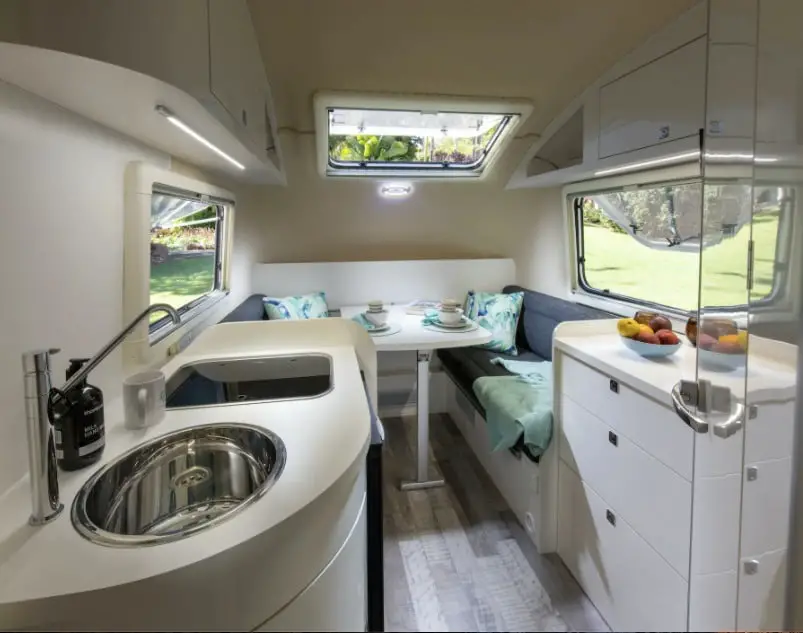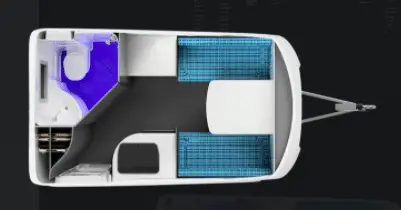 Questions about fiberglass travel trailers
Those are all the fibreglass / fiberglass travel trailers I've been able to find online.
But we still have a few questions…
Are fiberglass travel trailers better?
If you're looking for a small and light camper, then yes, a fiberglass travel trailer may be the best option for you. 
They're light, well insulated and not as prone to leaking as other RV materials.
What is the best fiberglass travel trailer?
You can't beat a single piece of molded fiberglass, where there are no seams to leak and deteriorate. The Europeans have got it right with the Wingam Rookie and the Barefoot caravans.
How long do fiberglass trailers last?
As long as it is well maintained, a fibeglass travel trailer can last a really long time. You'll find some Boler campers that were manufactured in the 60's, still going strong today.
But fiberglass doesn't tolerate UV sunlight very well, so it needs to be protected from UV. Also water ingress through a leaky window or vent, over time can cause damage to non-fiberglass parts in the trailer.
So maintenance is key to making sure your fiberglass trailer lasts a long time.
Which fibreglass travel trailer do you favor?
I think the layout and interior decor of the Casita are my favorite, it fits a lot into a (very) small camper, but has a modern and clean feel.
Which fiberglass travel trailer is your favorite?
QUICK SIDE NOTE: Save yourself hundreds of hours of research and download The RV Master List of every single RV model in the US, including links to the manufacturers websites.
Pin these 'Fiberglass Travel Trailers' to Pinterest