If you're as
obsessed with RVs as me
, you'll already have a long list of
RV blogs
that you keep going back to. You may have them listed in your RSS feed (I highly recommend that you do!) or you could have them in your favorites. Or, if you're like me, you keep forgetting to add them to both and when you're sitting at your computer longing for some obsessing over RVs to distract you from the real world… you've forgotten ALL the blogs that you refer to. Doh!
Well, my obsessed friend, do I have a gift for you… all the biggest (and in my opinion, best) blogs listed out right here for you. I've listed them by categories to help you and, of course, provided links to all the different blogs.
Can I just make a couple of recommendations before I totally lose you in this world of RV blogs:
Add them to your RSS reader (if you don't know what that is, I've got instructions at the bottom of this post). Seriously, you'll thank me.
If you can't be bothered doing that, at least favorite the ones you like.
If you think there are others that should be added to the list, let me know in the comments below.
Everything RV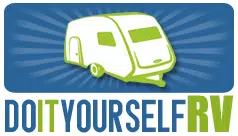 Do It Yourself RV – this site has everything! From renovations, gear, upgrades/modifications, travel tips and, my favorite… stories of people who are living or traveling in their RV.

Go RVing – Go RVing has really good RV comparison information and focuses on things like what to buy, where to buy and where to travel.

Go RVing – Canada – as above but with a focus on Canada

Love Your RV – Ray share HEAPS of really good information about tips, modifications, reviews and so much more.

RV Obsession – Duh! 🙂

The General RV Blog – The blog associated with The General RV Center who are RV retailers. They've got lots of helpful articles for setting out on your own RV adventure.

Good Sam Blog – Heaps of articles on a wide range of RV and RV travel topics.

RV Life – is an online magazine with content syndicated across their network of RV blogs. There's lots in there.

RV Love – Marc and Julie share their journey of how they came to be RVers and what they're up to now.
RV Share – though this site is all about peer to peer RV rentals, there is still a tonne of helpful information on this site.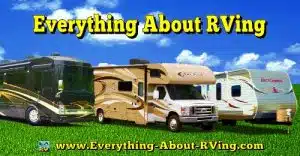 Everything About RVing – even though this blog looks kinda old school, there is heaps and heaps of RV information on here.
RV Renovations / Modifications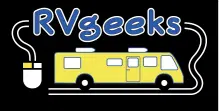 RVGeeks – Peter and John have been at this game for a long time and they're well known for their very helpful videos on RV repairs and modifications.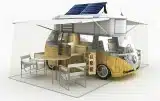 Mod My RV – now here's where you wanna go if you've go some RV modification questions.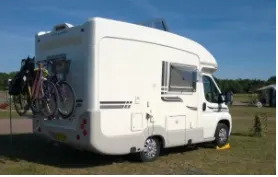 My Motorhome Mods Online – Only a year old, Steve has managed to compile a large directory of RV articles and tips. And it's nice to get another UK blogger on this list.

Hofmann Architecture – Matthew Hofmann renovated his own airstream and then went on to found his own architecture practice specialising in mobile spaces. They have beautiful design, but this site also has plenty of how-to videos.
RV Full-timers
It's to be expected that this would be the largest list of blogs, I mean the word 'blog' is derived from the phrase 'web log', which is a log of what's going on. And since those who are living in their RV full-time would have ongoing RV events to talk about (i.e. log) it makes sense that they would have a blog.
As luck would have it, it's also my favourite type of blog.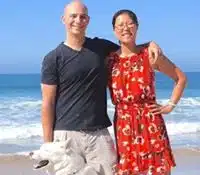 We're the Russo's – Joe and Kait have been full-time RVing for a couple of years now and are just in the process of downsizing (again) from their Class A to a Class B.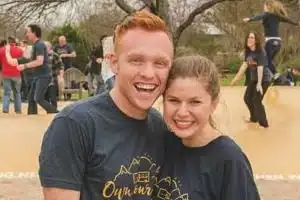 Heath & Alyssa – you can't help but like this young couple. Immediately after getting married they set off on an RV honeymoon of all 50 states, created a documentary, an online business and have just hosted an RV conference.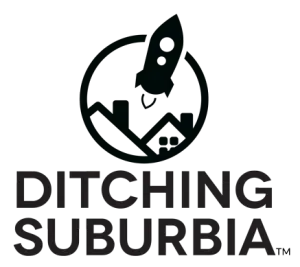 Ditching Suburbia – Michael and Crissa Boyink set off in their RV in 2010 with their two kids in tow. This blog inspires people to leave their suburban life (if it's not the life they want) and seek adventure in the life that they do want.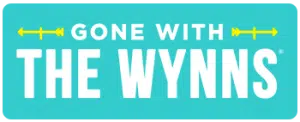 Gone with the Wynns – though Jason and Nikki Wynn have now transitioned to living on a sailboat, their archives are still chock full of really helpful RV information. And their videos are top notch.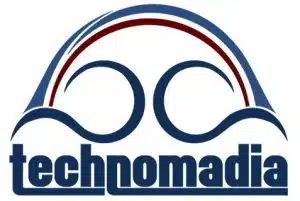 Technomadia – Chris and Cherie are the go-to blog for all tech related RV information, especially getting the internet while mobile. They have just bought a boat and are embarking on the Great Loop, but will continue to RV in the winter.
Other Full-Timers – Travel Blogs
I've included this list of blogs as they are more of the traditional travel blog. They're not quite so interesting to me, but I imagine that most of the readers here are into the travel bit and would find the travel writing interesting.

Our Tour – Julie and Jason are an English couple travelling their way around Europe and Northern Africa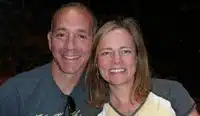 Wheeling It – Paul and Nina document their many travels in their Class A home.

RV Dreams – Howard and Linda have been RVing since 2005 and their blog is a mixture of travel journal, how-to and personal musings.

RV Wanderlust – Eric and Brittany and their new son Caspian have been on the road since 2014 (well, not Caspian, he only arrived in December 2016) and run their own online business from the road.
****
And for a much, much bigger list of blogs that you might find interesting, head on over to HitchItch. They have a comprehensive list of RV lifestyle blogs and they seem to do a pretty good job at making sure it's up to date.
Some people are just better at video. If you'd prefer to watch video content, then here are my RV youtube channel recommendations.
****
RSS Reader
An RSS reader is a service that aggregates the RSS feeds of any blogs/websites that you choose to add. You add all your favorite blogs and when that blog publishes a new post, it will appear in your RSS reader. This means that instead of going to all your different blogs to see if they've posted something new, you just go to your RSS reader and it will have popped up there.
More often than not, you can read the post right there in the RSS reader, or you can click through and read the post on the site.
There are lots of RSS readers that you can choose from, and the one I use is feedly.com. No particular reason, it's just the first one that I saw and it's free and it's easy to use. I'm not one for re-inventing the wheel so rather than me explain how to set up Feedly, here's a video that does a great job of explaining it.
What are your favorite RV blogs? Share them with us in the comments below.