There are many reasons why people choose living in a camper full time rather than a 'normal' house.
From retired and enjoying the good life of traveling and seeing the countryside, to work camp deals, to hosting a campground or simply working online on your own terms; the trend is quickly rising and with good reason.
There's freedom to downsizing to an RV and living life on your own terms.
It takes a true dedication to living a life free of stuff to be able to live in your camper full time. Of course, there are other pros and cons to living this way.
Do you have what it takes to enjoy a life free of the constraints of society? Let's examine some of the pros and cons of living fulltime in a camper.
Pros of living in a camper full time
No one can easily find you. It's simple to up and relocate in just a few minutes when you're living in a camper full time. Whether it's the kids, those pesky relatives that never seem to leave, or some other reason, your destination can readily be kept quiet and you can enjoy the serenity of a drama-free life.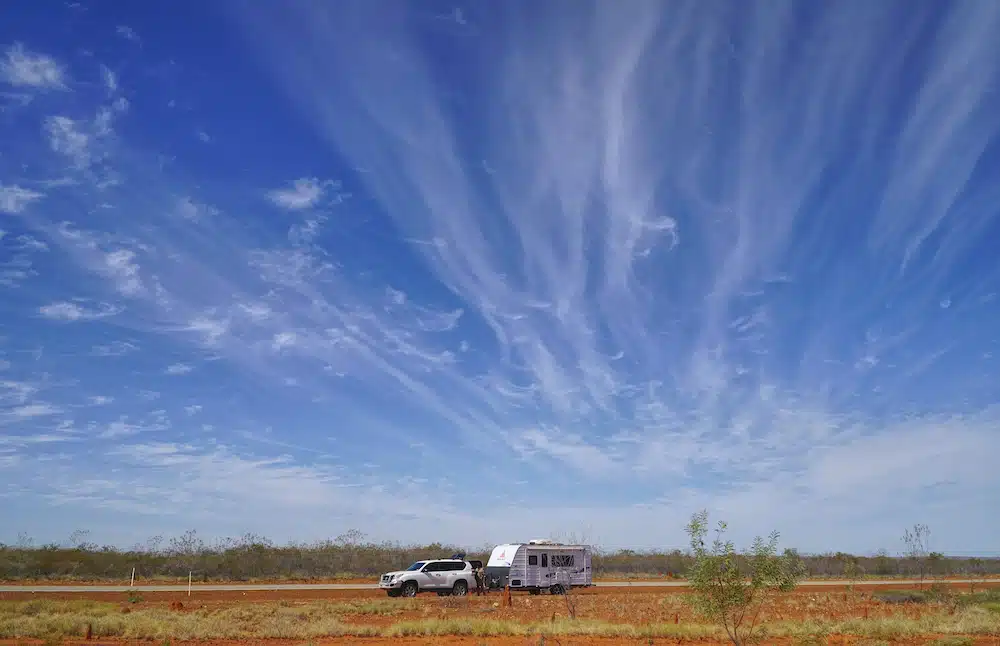 It's less expensive to live in an RV or camper than it is to have a mortgage and pay rent. You also won't have those skyrocketing utility bills that can be so frustrating.
The world is your playground. If you've ever wanted to see the wonders of the world, this lifestyle makes it easier than ever and you get to bring your home with you so you'll always have everything that you need on your trip.
If you don't like the "neighbors" you can simply move the RV or camper to a new location. Whether it's noisy neighbors, rude neighbors, or loud animals that they've brought along as pets, your lifestyle will allow you to simply move on whenever you choose.
You can enjoy a higher class of living without so many expenses.
You'll enjoy a more versatile lifestyle and be able to do things that you otherwise may not have been able to afford.
You're your own boss. There are many great ways to make a living from the road.
You'll make new friends and you may begin to travel in smaller groups or to bump into those that you've visited with along the way at other campsites.
If you prefer boondocking, you can find a variety of locations to go boondocking that won't require any specific hookups.
Cons of full time RV life
The cost of your camper or RV is likely the first con, however, if you plan it out well you may find that you can afford a much nicer abode when you plan ahead for your new lifestyle of living in camper full time.
Repairs are inevitable and you'll need to plan ahead for them. You may have to stay in a location that is less than desirable while repairs are being made.
You may miss your friends and want to see them or call them often.
There will be campsite fees in the campgrounds and these can vary greatly depending on the region that you're visiting.
You'll have to have a post office box somewhere to receive your mail. This can be complicated depending on where you're basing yourself out of.
If you have a medical emergency you may have to stay somewhere that you hadn't planned on staying while on your trip.
If you're not computer savvy you may struggle to earn a living from the road. Plus, you may not always be able to get a wifi signal. This may require you to be nearer to a town or use your data up on your cell phone program.
If you're boondocking and need to fill up with water or dump your septic it may require you to travel to another destination.
Depending on where you at you may have to pay for parking, wifi, and day-use fees.
Many people choose to take their family along when they're living in a camper full time. This is great if you are into homeschooling, and living together in close quarters. If you value your private and personal space, however, this may become an issue.
Clearly living in camper full time isn't for the faint of heart. There are many times that you may long for "home". If you don't mind downsizing and living in close quarters, then this won't be an issue.
A lot of elderly, and young couples choose to live in a camper or an RV full time for a variety of reasons. It can be a fun and enjoyable experience to travel around the country and see all of the different picturesque National Parks. Many have lived in their camper or RV for decades and swear by it.
Earning an income while living in your RV
There are a variety of ways to earn a living while residing in your camper or RV.
From running a podcast or a YouTube video to simply blogging are but a few ways to earn a living.
Other ways are to use affiliate sites to earn some passive income.
Still, others choose direct sales and online seminars, and tutoring to earn a living.
RV Clubs
There are also a variety of clubs for those who are living in a camper or RV. These clubs often have steep discounts for camping fees, tourist attractions, and sometimes even for insurance.
Many people choose to reside in their camper or RV for only part of the year. That's okay as well, however, beware, it's fun, and many who start out part-time wind up going full time within a few short years.
Living in camper full time isn't for the faint of heart. It's a lifestyle that allows for freedom from stuff, freedom from debt, and the experiences of a lifetime. Some people try it for a few years and others choose it for a lifetime.
Regardless of your reasons, living in a camper full will enable you to experience a variety of scenery, and enjoy a freedom that many will never know.
Save 'Living in a camper full time' to Pinterest